Location / Area
Welcome to Dongdaemun-gu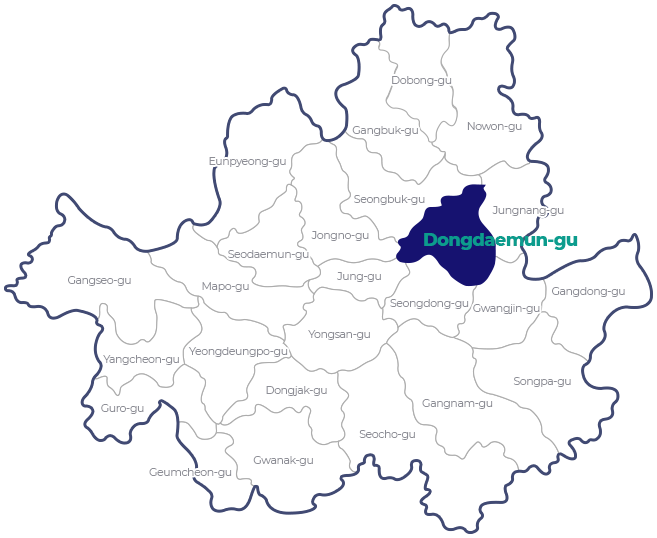 Location and Features
Located in the eastern part of central Seoul, it faces Seongdong-gu to the south; Jungnang-gu, across Jungnangcheon, to the east; Seongbuk-gu to the north; and Jongno-gu to the west.

As the center of eastern Seoul, it hosts a range of convenience facilities, such as the shopping district in Cheongnyangni, the Gyeongdong Market, and the Cheonggwa Market. The main streets that cross this area include Cheonho Highway, Wangsan Road, and Gosanja Road. Its transportation system further includes Subway Lines 1 and 2, on which Cheongnyangni Station and others are located.
Area
The total area of Dongdaemun-gu is 14.22㎢, approximately 2.35% of the total area of Seoul. The residential area makes up 13.17㎢ of the area, along with 0.35㎢ of semi-residential area, 0.93㎢ of commercial area, and 0.12㎢ of green area.